With only about one third of its surface area below 500 meters, Austria is one of the most mountainous countries in Europe. The Alps dominate the Austrian landscape, with their jagged peaks permanently covered with snow, their green meadows and valleys, and their numerous alpine lakes. While road trips and train rides in Austria can be incredibly scenic, the natural wonders of this magnificent country are best explored on foot or on a bicycle.
Several national parks are found throughout Austria, encompassing some of Europe's most spectacular natural scenery. Other nature wonders are plenty as well, most of them easily accessible and great fun to visit.
Below you'll find a top 10 of national parks and nature wonders in Austria.
10. Donau – Auen National Park
Donau – Auen National Park lies a short distance outside of Vienna, the gorgeous capital of Austria. It's the last surviving large wetland area in Central Europe, a place where the iconic Danube River still flows freely. The river still regularly floods the surrounding flatlands, which is a major habit for birds and other fauna and flora. This beautifully tranquil national park is best explored on foot, by bicycle or on a boat.
9. Limestone Alps National Park
Home to the largest protected wooded area in Central Europe, Limestone Alps National Park is made up of impressive karst rock formations, countless caves and forests. This is an amazing destination for hiking enthusiasts and cavers. Guided tours of the extensive cave systems are an absolute highlight.
8. Seegrotte Hinterbrühl
The Seegrotte, literally Lake Cave in English, in Hinterbrühl is Europe's largest underground lake. Although it's technically not a natural cave, but a manmade gypsum mine, the Seegrotte is an impressive natural highlight in Austria. After the ceiling of the mine collapsed in 1912, it partially filled up with water, creating a huge underground lake. It's a major tourist attraction in the region—the cave is open all-year round and can be explored by boat.
7. Lake Hallstatt
Lake Hallstatt is one of many stunning mountain lakes in Austria. This one, however, stands out because of the presence of the town of Hallstatt, easily one of Austria's prettiest towns. The town and lake are, in fact, one of the most photographed destinations in the world. Activities to do around Lake Hallstatt and in the surrounding Salzkammergut Lake Region include boating, fishing, hiking, mountaineering and cycling.
6. Gesäuse National Park
Featuring a fast-flowing river, canyons, mountain summits, fields, woodlands and mountain huts, Gesäuse National Park in Styria is where you need to be if you want to do some serious hiking. The natural scenery can only be described as breathtaking, its relative inaccessibility offering a challenge to adventurous travelers. Things to do here include whitewater rafting, hiking and mountain climbing.
5. Eisriesenwelt Ice Cave
The Eisriesenwelt Ice Cave, conveniently located a short trip south of Salzburg, is the world's largest ice cave. Its name means World of Ice Giants in English, a name that couldn't be more appropriate. There are more than 40 kilometers of caves in this icy labyrinth. The ice cave is home to enormous stalactites and stalagmites of ice, vast halls and stunning ice formations. The caves can be visited on a guided tour.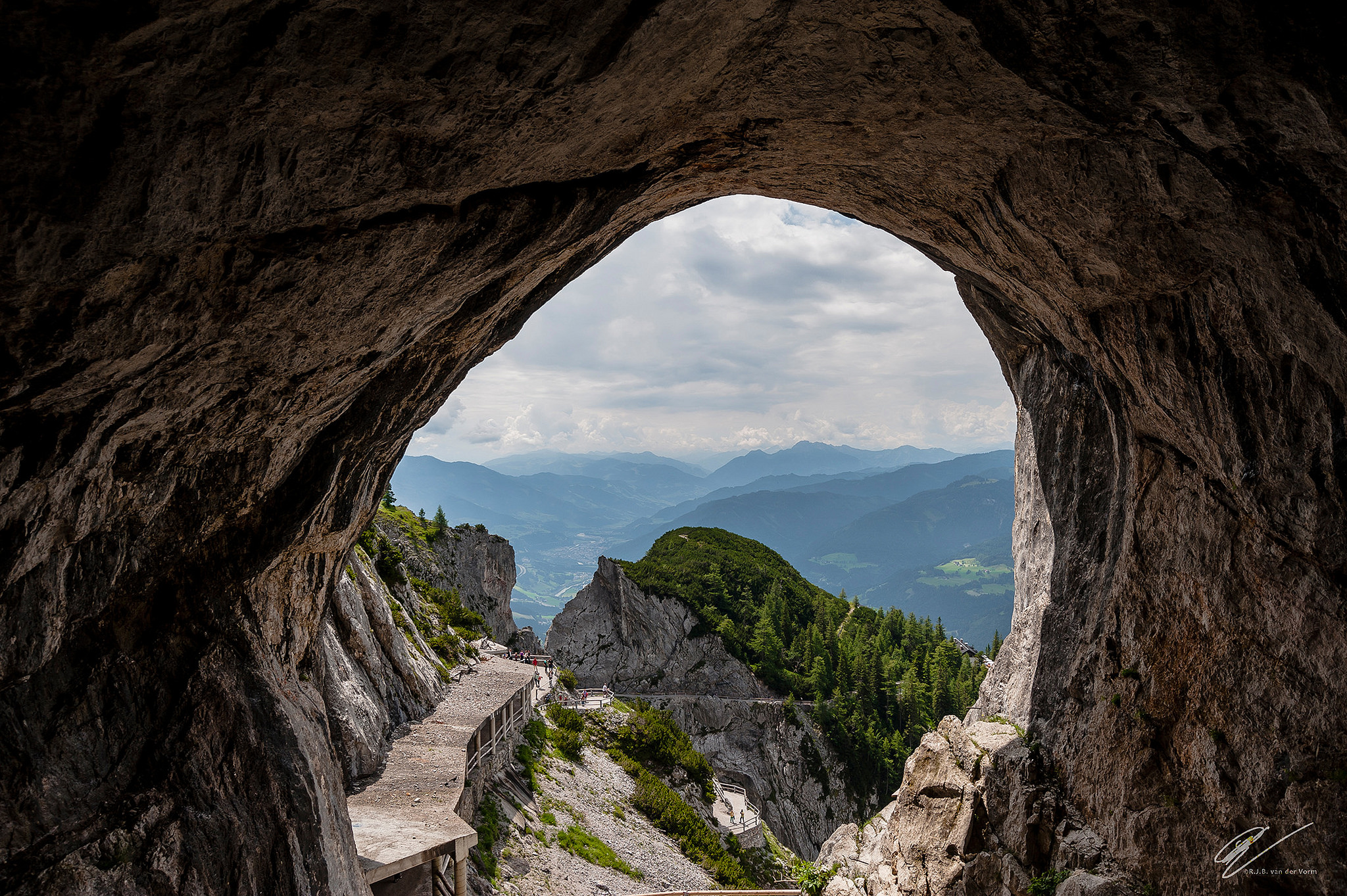 Photo from Robert-Jan von der Vorm – https://www.flickr.com/photos/127009921@N06/15038467998/
4. Neusiedler See – Seewinkel National Park
Protecting a large area of meadows and pastures, flood areas and salt lakes in the easternmost corner of Austria, Neusiedler See – Seewinkel National Park is a bird-watcher's paradise. The park comprises wetlands, fields and reed beds. Among many animals and plant species, there are no less than 340 species of birds. Another excellent activity to do here is cycling—Lake Neusiedl is a World Cultural Heritage Site and is surrounded by world-class bike paths.
3. Thayatal National Park
Thayatal National Park lies on the border between Austria and the Czech Republic and protects a landscape of castle ruins, gorgeous valleys, wildflowers and woods. Home to large numbers of wildlife, including some very rare species, this peaceful national park invites visitors to strap on their hiking boots, throw a backpack on their backs and head out into nature.
2. Grossglockner High-Alpine Road
While the road itself is obviously not a highlight, the scenery it passes through certainly is. The 40-kilometer Grossglockner High-Alpine Road winds its way to the base of the Grossglockner, the highest mountain in Austria, passing several jaw-dropping view points on the way. At the mountain's base, there are several hiking trails. Active travelers may want to ditch the car and head up on the road by bicycle, allowing to take in the views at a much slower pace and in a much more intimate way.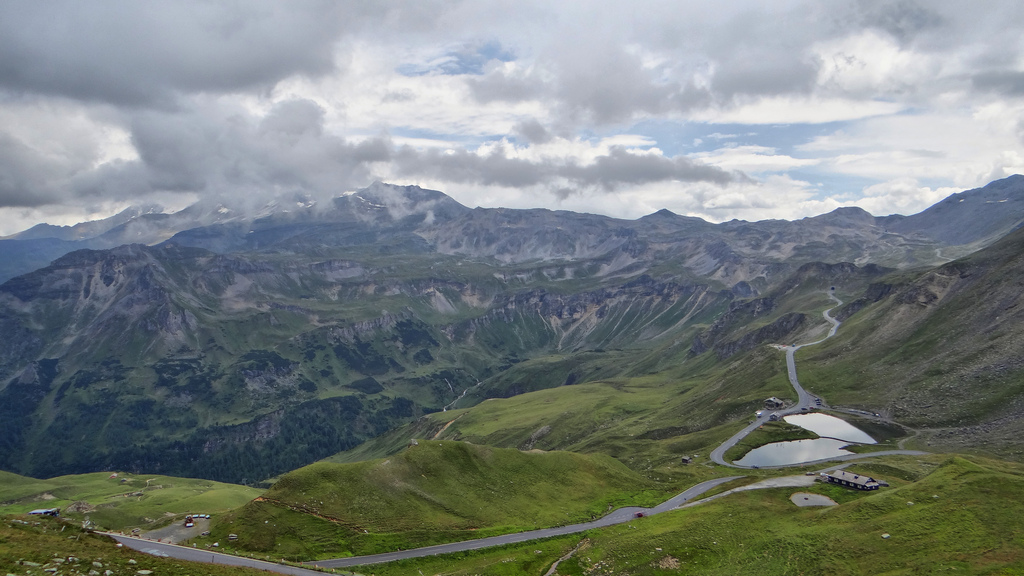 Photo from Rene Rivers, https://www.flickr.com/photos/renedrivers/7805989386/
1. Hohe Tauern National Park
The Grossglockner High-Alpine Road runs through Hohe Tauern National Park, which is Central Europe's largest national park. This majestic region is home to tall mountain massifs, thundering waterfalls, old forests, wildflower-covered meadows, lakes and dams. This is arguably the greatest destination in Austria when it comes to natural scenery and activities. Accessible all-year round, Hohe Tauern National Park offers everything from hiking to wildlife watching to snowshoeing.
In collaboration with Xeniapro – Content Marketing & Web Marketing Turistico